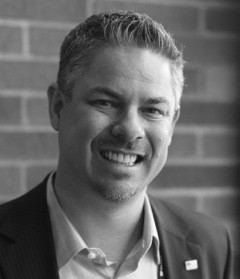 Hello, my name is Darrin Swan, and I lead the SonicWall Service Provider Channel Program for SonicWall. I'm excited to share our vision and your opportunity to partner together to drive mass market migration of SMB customers to the cloud.
September 2, 2015
Adopting a Utility IT Strategy
Today, SMBs need to embrace the idea of "utility IT," the ability to have as much or as little IT as you need it, when you need it much the same as electricity or water. And while the cloud provides amazing computing advantages and opportunities, it is a space for managed service providers and for larger companies that build cloud technology for their own uses (bonus: includes 20 Truths about Cloud that Every SMB should know from Techaisle). Read Full Article.
May 29, 2015
Cloud Offers Win-Win for SMBs and MSPs
By relying on service providers to meet their hardware and software business support needs, today's SMBs can concentrate on operating their businesses, not on technical minutiae that detracts from the focus necessary to be successful.
The managed services providers need to understand the different needs of SMBs in order to provide the most critical services such as business productivity (word processing, spreadsheets, etc.) and put them on the path toward business maturity. They can grow into more sophisticated applications as they grow. Read Full Article.
April 15, 2015
Part 1: SMBs Have Cloud-First Answer For Windows Server 2003 End-of-Life
Microsoft ends its support for Windows Server 2003 on July 14, 2015, affecting 24 million systems, most of those belonging to SMBs, according to Microsoft statistics. The retirement of this product offers SMBs the opportunity to restructure their technology environments to better maximize cash flow, provide better access to applications and files their workforce needs, and provide improved network security. Read Full Article.
April 25, 2015
Part 2: Cloud-Enabled Superior Protection for SMBs
New security threats emerge daily with various trojans, worms and other malware seeking to steal corporate and customer information, lock computers or create other havoc.
Ransomware has been particularly active recently with threats such as Cryptowall hitting at least 1 million victims and collected about $1.8 million in ransom, according to Dell Secureworks. The malware locks computers until the victim pays the ransom, often in Bitcoin so that the payments can't be tracked. Read Full Article.
May 1, 2015
Part 3: How Paying for Value-as-Consumed Aids SMBs
According to the U.S. Small Business Administration, lack of capital is the second most common reason that businesses fail, right behind the lack of experience of business owners.
Another issue was that equipment leases had nothing to do with the software, security, and other applications needed to run a business, which could result in high initial expenses before the business even generates any revenue. Furthermore, all of those applications had to be installed on every on-premises and remote device, a time-consuming and cumbersome proposition, particularly as many SMBs cut back or totally eliminated IT staffs in the last economic downturn.
The advent of the cloud has changed all of that. Read Full Article.