The following are excerps from different published articles and data sources. Read more in Related Articles and our SMB Cloud Blog.
64% of Small & Medium Businesses (SMBs) are already using cloud-based apps, with average adoption being 3 apps. 78% of businesses indicate that they are considering purchasing new solutions in the next 2-3 years creating the potential to move the average number of applications used to 7, with 88% consuming at least one service. Source: The small business revolution: trends in SMB cloud adoption.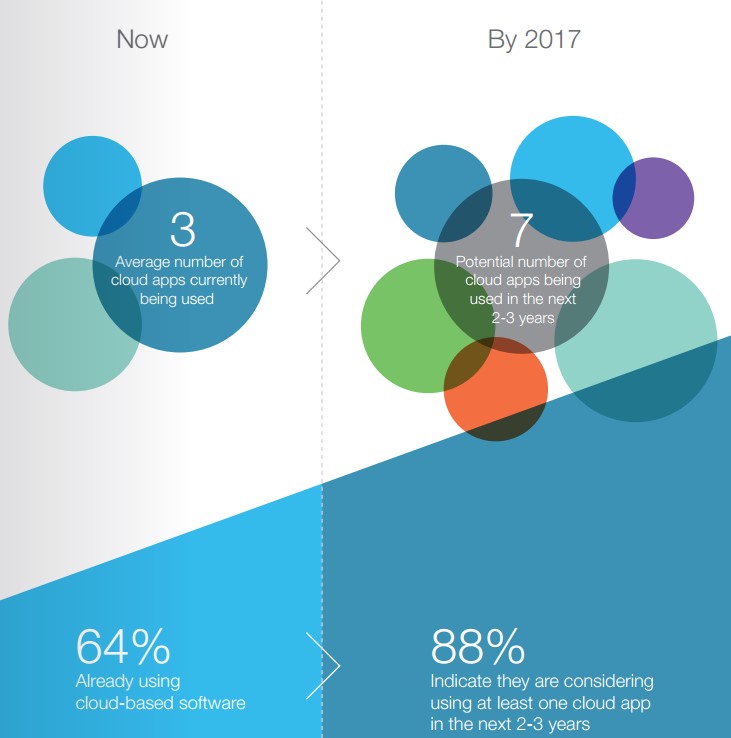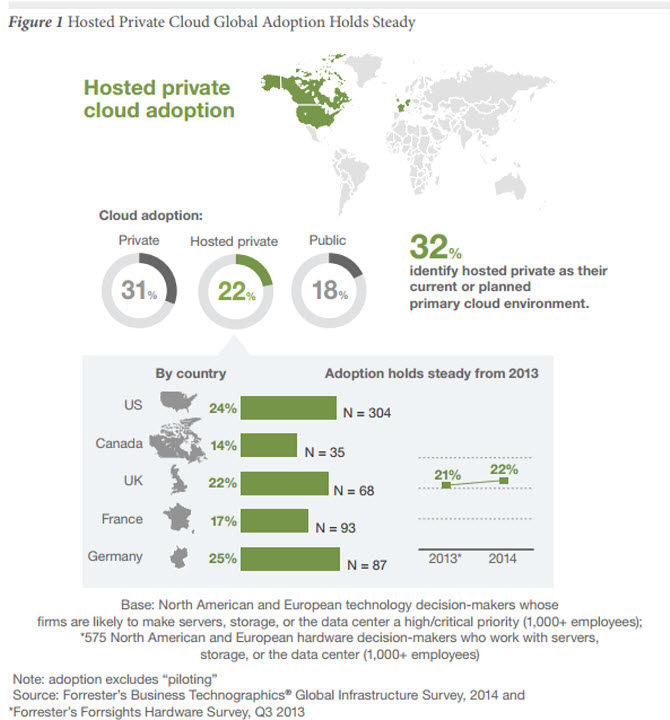 Goldman Sachs is forecasting the cloud infrastructure and platform market will grow at a 19.62% CAGR from 2015 to 2018, reaching $43B by 2018. Their recent market analysis also forecasts that the global market for cloud infrastructure and platforms will grow from $21B this year to $43B by the end of the forecast period. Source: How Big Can The Amazon Web Services Business Grow In The Future?